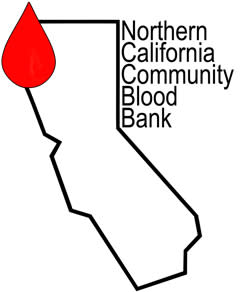 Northern California Community Blood Bank
About
The Northern California Community Blood Bank is a nonprofit blood center serving hospitals, patients and blood donors in Humboldt and Del Norte Counties since 1951.
At the Blood Bank, delivering extraordinary healthcare services to the region is a passion and a priority. The Blood Bank provides a vital service to the patients of local hospitals, who otherwise would be many hours away for the closest blood provider.
Blood Bank serving Humboldt and Del Norte counties. Operating at our fixed site in Eureka and mobile blood drives throughout the county. Providing blood and components to patients in Humboldt and Del Norte and in some cases, across the United States.